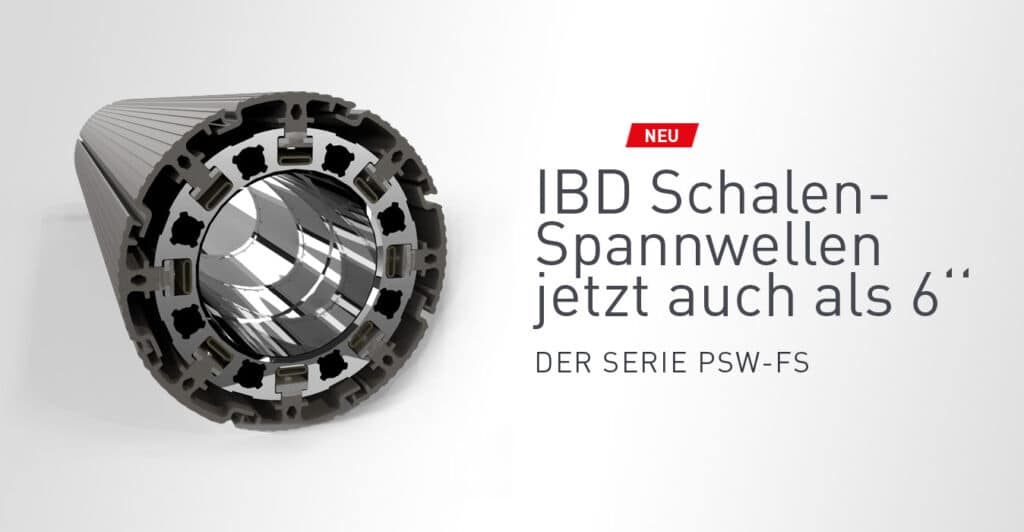 The aluminium profile winding shaft with clamping shells was developed especially for coreless winding and for the use with thin-walled cores. The core-protecting characteristic of this design makes the shaft very interesting for many industrial sectors. Due to the aluminium profile the expansion shaft is extreme light.
In addition to the already existing 3″ diameter, the new 6″ diameter enables a much higher load capacity. Both expansion shafts can also be ordered with material clamping for coreless applications. The shell expansion shafts are available with standard journals, journals on customers request or as a flanged version for cantilever mounted application.
Shell system expansion shafts with standard journals have a very short delivery time. For an individual price, technical data and exact delivery times please send us an online price inquiry: FORM
Verpassen Sie mit unserem
Newsletter

kein Angebot mehr.
Sie erhalten 3-4 mal im Jahr wichtige Informationen über unsere Produkte