Web guide systems
The IBD web guide systems are designed to solve the problems of edge, centre and line guides for all kinds of material. Thanks to highly innovative technical solutions we have created a range of products that offer our clients numerous advantages, including:
High precision stepping motor electrical movement.

Proportional error response for fast, precise control.

Practically non-existent maintenance costs.

Extremely low purchase cost.

Easy to use and to install the system.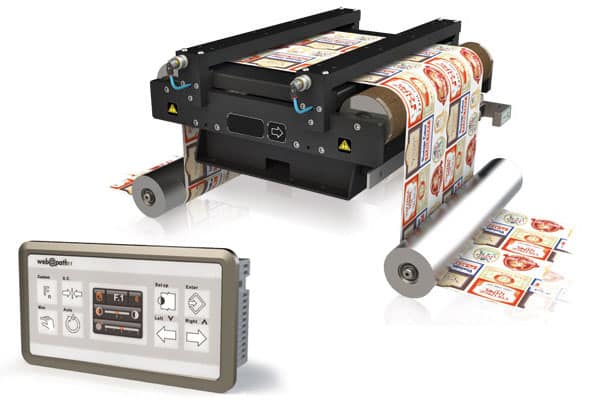 A comprehensive network of distributors throughout the world also guarantees an after sales service with highly specialized technical assistance within just a few hours of any contact call. All the systems consist of the following basic components:
Electro-mechanical devices: linear actuators, pivot guides, steering rollers.

Position sensors suitable for all kinds of material:
transmitted or reflected light sensors and ultrasonic sensors.

Microprocessor control units for analyzing data and regulating all the required functions.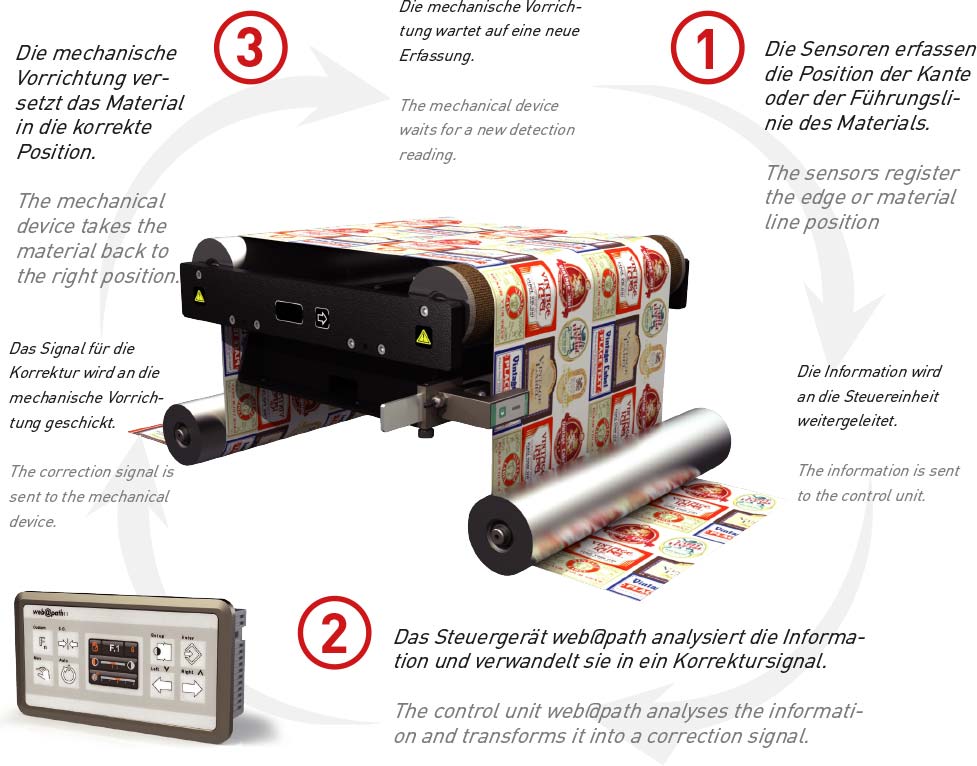 Infinite variations
The IBD web guide systems offer an infinite number of guide operations and adjustments for a huge range of materials. Here are some examples of edge or laminate line guide detection.
The web@path regulator integrates the control logic and the power driver for motors in a single and very compact case. It's equipped with an OLED color graphic display with high color contrast which ensures a rapid and user-friendly human/machine interaction. All the mechanical devices are equipped with a latest generation stepping motors so they do not require regular maintenance. They move quickly and precisely with the help of a screw set in a circle of ball bearing.
These characteristics made the webguide a system which can boast of:
High adjustment speeds ideal for extreme applications.

Response speed (low sampling time).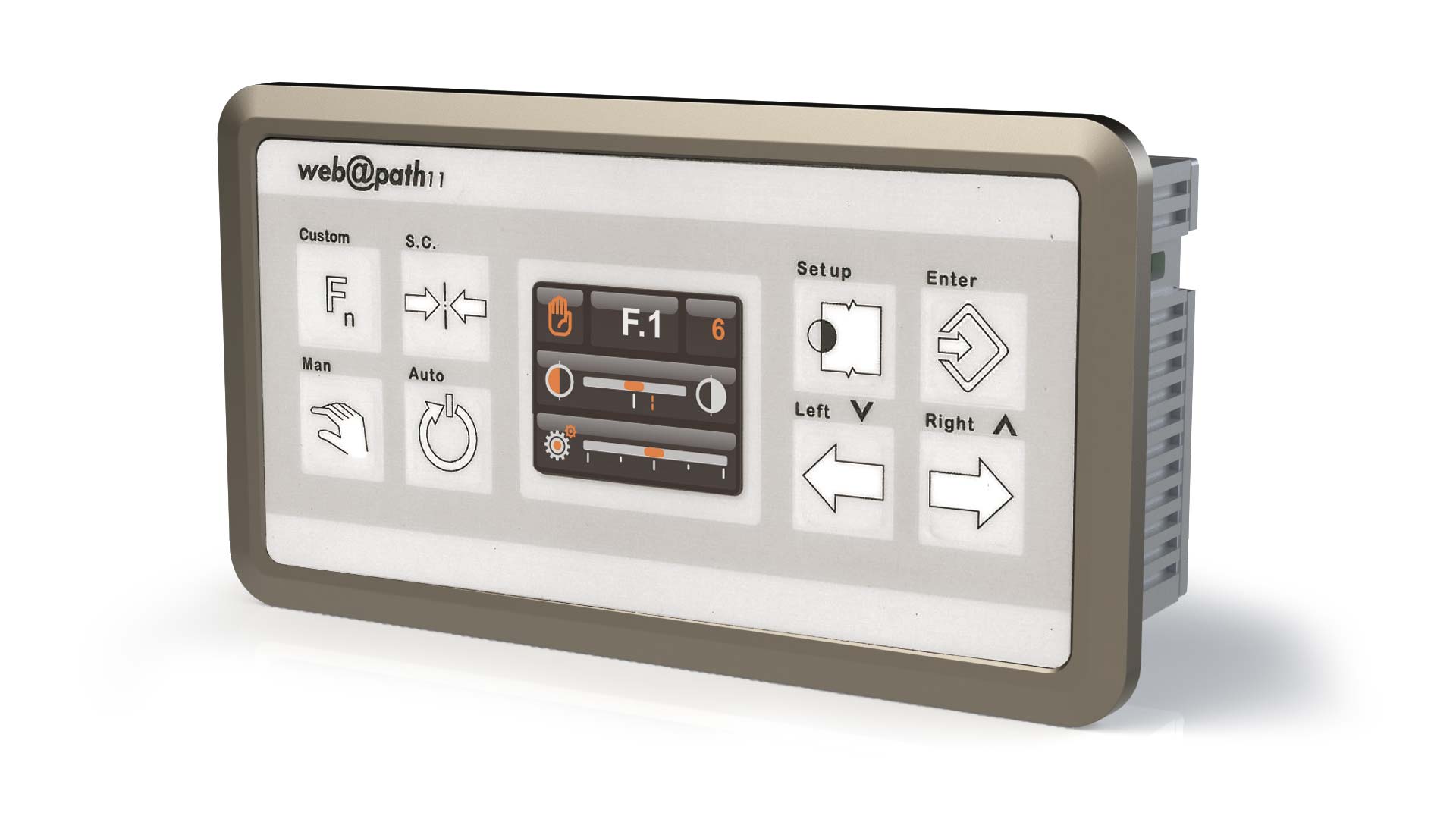 Vdc Power supply
24
Current consumption
4A
Response time
1mS
Analogue inputs 2 inputs
0 ÷ 5 Vdc (12 bit)
Digital inputs 4 inputs for remote control
(Auto/Man, Servo-Center, right, left)
12 ÷ 24 Vdc
Digital output – 1 output
24 Vdc
Working temperature
0 ÷ 50 °C
Protection class
IP20
case front panel
IP52
Dimensions
156 x 84 x 46,5 cm
Optionals
Remote keypad